Thoughts from Community Care staff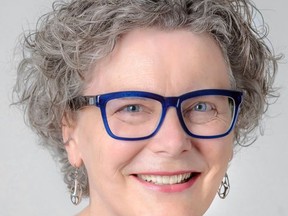 Article content
Prince Edward Community Care has a small team of eight staff members along with seven part-time nurses who do foot care. We provide the depth and breadth of services to help seniors live at home because of the 400-plus volunteers who are active in any one year.
Article content
The eight staff members co-ordinate the activities of all these volunteers and they do it with compassion, caring, and professionalism. Every-day staff members bring with them to the task a high level of teamwork, co-operation, and commitment. They focus on the agency Vision: the freedom and dignity of choice, the comfort of home, a passion for volunteers.
Community Care staff help seniors live at home. We invite you to read their words below, as collected at a recent staff meeting. Their love for volunteers, older adults, and this community of Prince Edward County shines through. Don't ever hesitate to call Community Care for information or for assistance. These are the people who will answer the phone and help you find your way to maintaining independence in your own home.
Article content
One person stated that they "love the connection with community". Another, who is relatively new to the agency said they are "surprised at what we offer" and "the number of services offered by Community Care is so amazing and for so long…45 years". The agency works hard to collaborate with other health and human service agencies in Prince Edward County and this resonates with staff who marvel at "how many people and organizations we're connected with, it's truly amazing and gives a person a good feeling".
There is "dedication to intention which is beautiful to watch in action."  That intention is the Vision Statement noted above, along with "compassion and care."
All staff are proud of the "access the community has and all the services that we offer. Kudos to the team" which is "amazing and a nice environment to be working in". The people here are "supportive and kind staff".  Working at Community Care is "different every day and every day there is more to learn. I take pride working here in this not-for-profit agency and I find that there's a reward at the end of each day. It's great to be part of a team that helps people".
Article content
We're never sure what prompts people to apply for a position at Community Care. For one staff member, however, it was the "wonderful services that were provided for my Mom and now I'm proud to be part of the team that supported her."
Another says that they "appreciate Community Care a lot and, until I started working here, I didn't realize the extent of services and number of lives touched by Community Care. There's always appreciation felt by team members – for each other, for the opportunity to do this work, and for the caring and committed volunteers who help seniors live at home."
In my words to our board of directors and staff at an event in December I made these comments, "The last two years have been unexpected.  We have together ridden the waves of ambiguity.  We have felt our way through the fog. We know we're not alone and with the Community Care team on duty … seniors in this County are not alone either. Things change day after day and sometimes, during the pandemic, things changed hour by hour. We keep moving forward because we know that our efforts help seniors live – safely – at home.
I'm grateful to be in this community and to be part of this team right here right now. Thank you for all you have done and will do in the future. Let's look ahead to 2023 as we work together to help seniors live at home."
Debbie MacDonald Moynes is Executive Director at The Prince Edward County Community Care for Seniors Association.  www.communitycareforseniors.org  613-476-7493
link