Health Care Workers Are Burning Out, CDC Says | Smart News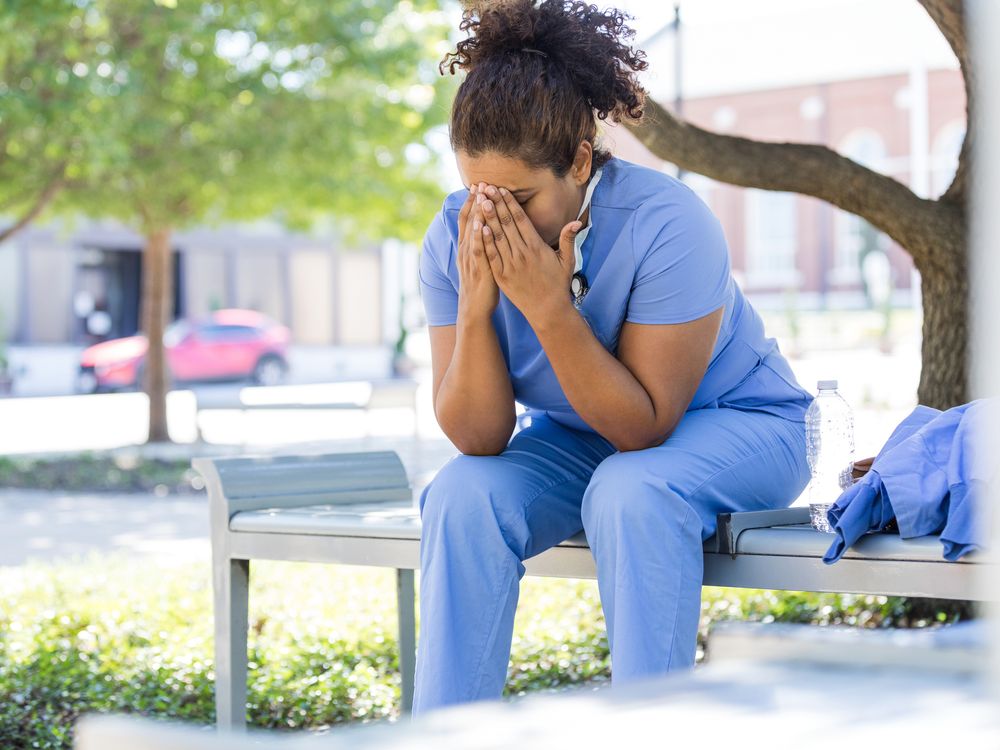 Health care workers are facing more severe levels of depression, anxiety and harassment, compared with before the pandemic, according to a new report published last week by the Centers for Disease Control and Prevention (CDC). Even before Covid, workers were experiencing "crisis levels of burnout" for a variety of reasons, including demanding working conditions, long hours and challenging interactions with coworkers, patients and their families, per the report.
"Prior to Covid, we knew that many hospitals were understaffed, that health care workers were burning out," Debra Houry, the chief medical officer at the CDC, tells Noah Weiland of the New York Times. "I think Covid escalated that and, I think, just really strained the system."
The CDC researchers analyzed self-reported symptoms of more than 1,400 adults in 2018 and 2022 who were working in three areas: health care, other essential services and all other professions. Health care workers made up 226 respondents in 2018 and 325 respondents in 2022. 
Workers' self-reported poor mental health days in the past 30 days was similar across all three groups in 2022, but health professionals saw the most significant jump, from 3.3 in 2018 to 4.5 in 2022. Reports of harassment at work also spiked among health care workers over the five-year period, going from 6.4 percent to 13.4 percent.
"In the health care setting, it could be threats of violence from patients, family members upset about a long wait—just as frustrations—but it increased," Houry tells NPR's Pien Huang. "It… doubled during this time."
Overall, the report found that almost half—45.6 percent—of health workers felt burnt out either often or very often in 2022. Almost 17 percent reported they were very likely to look for a new job in 2022, up from about 11 percent in 2018. In all other professions, those very likely to find another job dropped from about 19 percent to 14 percent over the five years. In total, about 44 percent of health workers reported being somewhat likely or very likely to look for a new job in 2022.
Working during the pandemic put a strain on both the bodies and minds of nurses and doctors. Some had to work overtime, step in to cover other duties and watch Covid patients deteriorate, Afomia Bekele of Brigham & Women's Hospital in Boston told the Harvard Gazette's Colleen Walsh in 2021. Bekele said she lived in "extreme anxiety" of passing the virus on to her family. 
Florida nurse Sarah Warren began her career in 2018 and tells NPR that working during the pandemic led to severe burnout. 
"I got to a point at the end of 2021 where I just didn't recognize myself anymore," she tells the publication. "I had given everything, emotionally and mentally, to this role."
Among health care workers, nurses and employees of local health departments especially struggled, per the Times.
Despite reports of poorer mental health in the profession overall, the CDC found that those who reportedly trusted their management, received help from their supervisor and had enough time to complete their work were less likely to feel burnt out. While most health care workers responded that they trusted management, the rate of trust decreased over the survey period. 
"The bottom line is this: We must take the research we have and act," Casey Chosewood, director of the National Institute for Occupational Safety and Health's Office for Total Worker Health, tells CNN's Giri Viswanathan. "To label our current and long-standing challenge a 'crisis' is an understatement. Patients in our communities, really all of us, will fare better when our health workers are thriving."
link