CDC warns people to mask up again amid uptick in COVID-19 hospitalizations | News
NORTHERN CALIFORNIA – Health officials are now warning people to mask up again as a storm of respiratory illnesses and an uptick in COVID-19 hospitalizations strike the nation.
That uptick also seen in local counties. Butte County is seeing COVID-19 cases increase over the past two months and double since October. Several local counties are also seeing hospitalization rates similar to a spike in the Summer.
This resurgence of COVID-19 infections is prompting mask recommendations for people at high risk of getting sick for several counties in our area.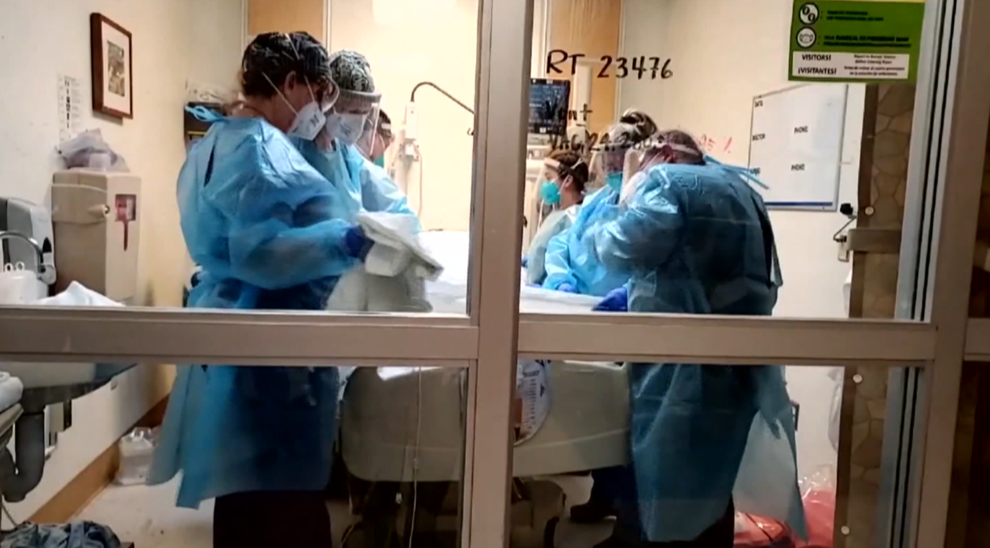 "We are starting to see more people gather this time of year in big crowds," said Dr. Frederick Davis of Long Island Jewish Medical Center. "To keep yourself safe and to keep your loved one around you safe, especially those immunocompromised and the elderly, it probably is safer to wear a mask."
Shasta and Plumas Counties are at a low COVID-19 community level, but Butte, Tehama and Glenn Counties are at a medium level.
The CDC is sounding the alarm that a COVID-19 rebound combined with a rise in respiratory illnesses like flu and RSV may soon stretch healthcare workers thin.
"The past several years have certainly not been easy and we now face yet another surge of illness, another moment of overstretched capacity and really one of tragic and often preventable sadness," said CDC Director Rochelle Walensky.
California is expecting to see COVID-19 and flu hospitalizations rise 66% by January.
Butte County Public Health says 43 people are currently hospitalized in the county with COVID-19, that's up from only 9 people at the start of November. The same seen in Shasta and Tehama Counties with either doubling, if not tripling the number of hospitalizations already.
The state health department reporting that flu activity has no jumped from moderate to high. Saying in a press release: "Hospitals across the state are working to add pediatric beds as quickly as possible, but the number of children who need hospitalization is currently outpacing their ability to expand."
Other than getting vaccinated against the flu and COVID-19, the CDC recommends everyone to keep up pandemic cleaning habits and clean all surfaces thoroughly.
link