37 nurse graduation gifts to celebrate their hard work
Nursing students across the country are gearing up for graduation right about now, and this momentous occasion deserves a grand celebration. While you can show your support in person, you can also toast to their achievement with a thoughtful gift.
While there's no way to give back any of the blood, sweat and tears your friends or family endured while going through clinicals and schooling, we rounded up a few gift ideas for the grad in your life.
Whether you're looking for a nurse practitioner graduation gift or a registered nurse gift, there's something on our list for the future healthcare worker in your life.
Gifts under $10 | Clothing and accessories | Personalized gifts | Gift sets | Unique gifts
Gifts under $10 for nursing graduates
Propofol Pen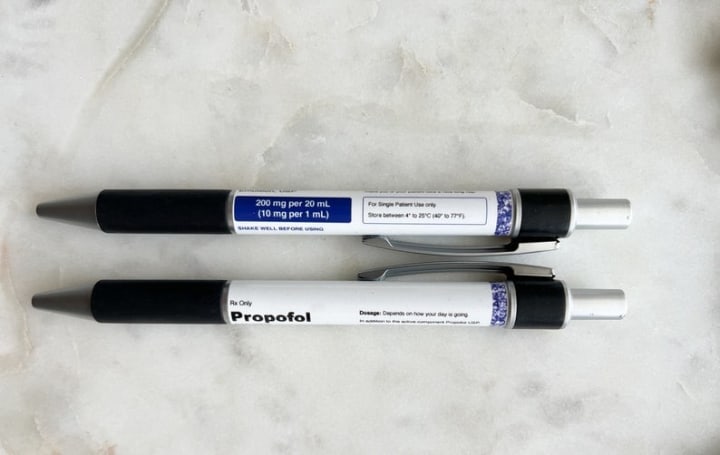 For the future nurse with a good sense of humor, these medicine label-inspired pens will make the perfect writing mechanism for all their future charts and notes.
Chill Pill Bath Bomb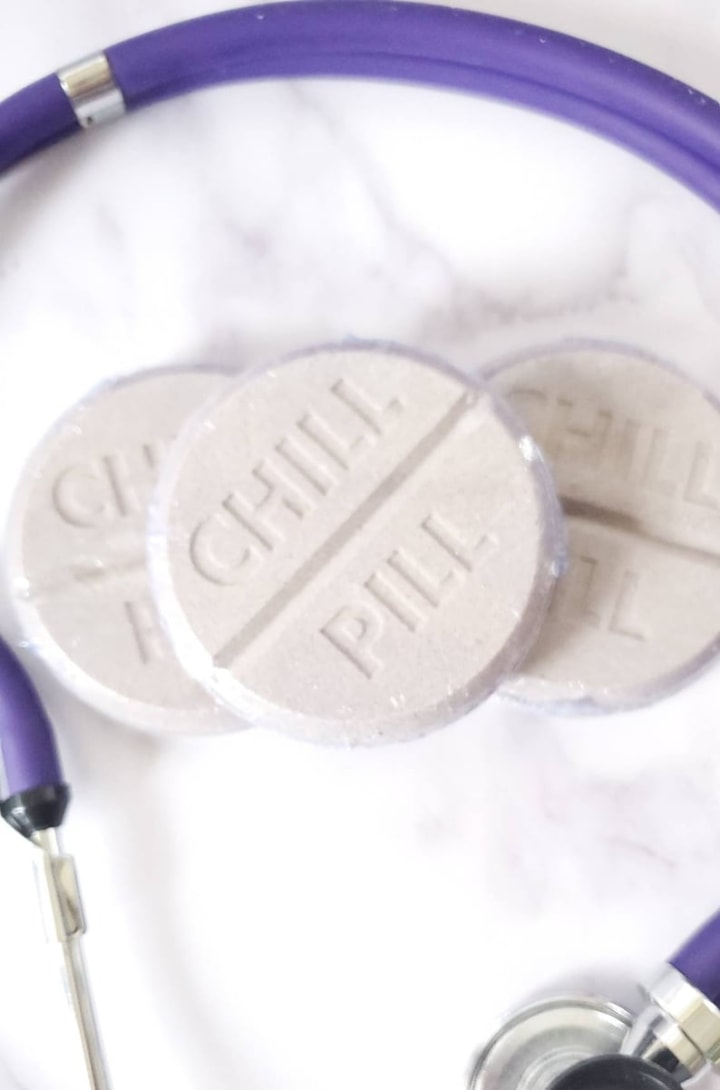 Long shifts are on the horizon for them, so make sure they're equipped with a proper dose of self-care to unwind when they finally get home. These "chill pill" bath bombs are made with a calming blend of colloidal oatmeal, goat milk and cocoa butter to ease them into relaxation mode.
Retractable Badge Reels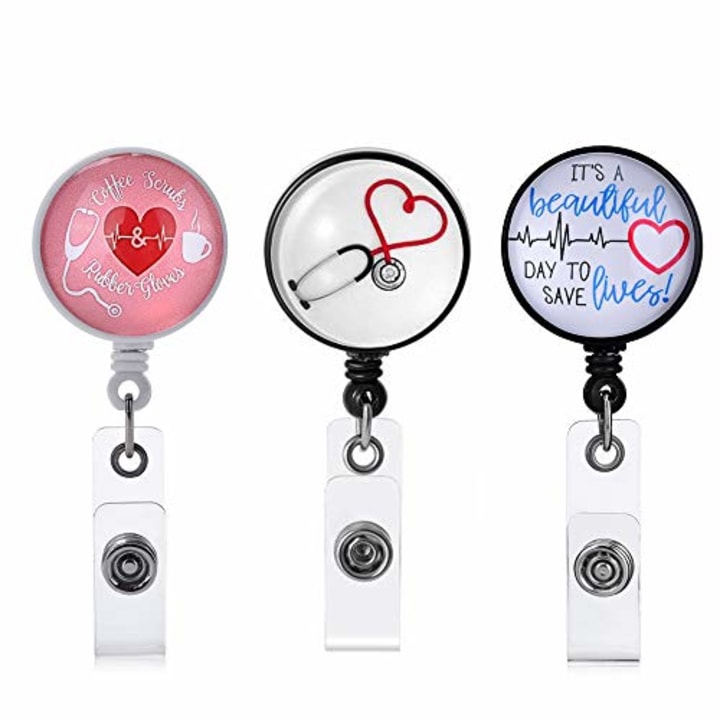 This top-rated set of retractable badge reels feature cute illustrations and phrases to spruce up their nurse's uniform.
Adult Coloring World Nurse Coloring Book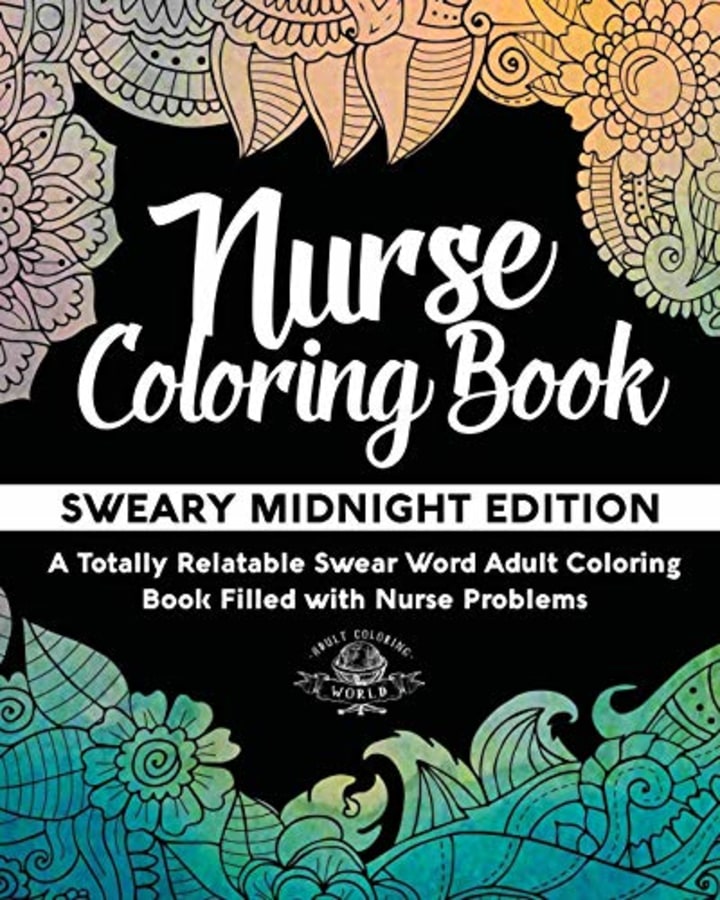 Being a nurse isn't always easy. And for anyone, it's important to take a step back once in a while to decompress. Since adult coloring books are known to help reduce stress and promote relaxation, this book made just for nurses is a great inexpensive gift idea.
Custom Stethoscope ID Tag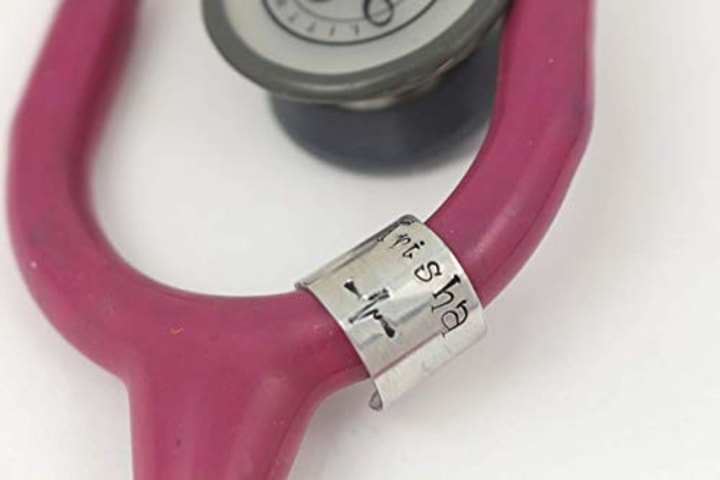 This custom stethoscope ID tag is another great gift to spruce up that uniform. You can choose from over 80 stamp designs including a Band-Aid, an EKG rhythm and a caduceus.
Clothing and accessory gifts for nursing graduates
Little Words Project Nurse Bracelet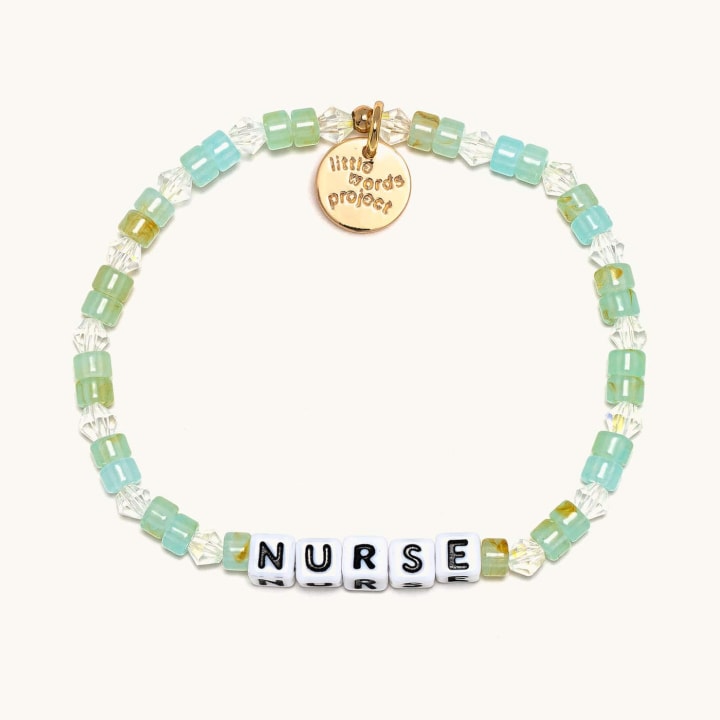 This Little Words Project bracelet, decorated with acrylic beads the colors of traditional scrubs, isn't just a cute accessory. For many shoppers, it also serves as a reminder of the good they're providing with their hard work.
Figs Zamora Jogger Scrub Pants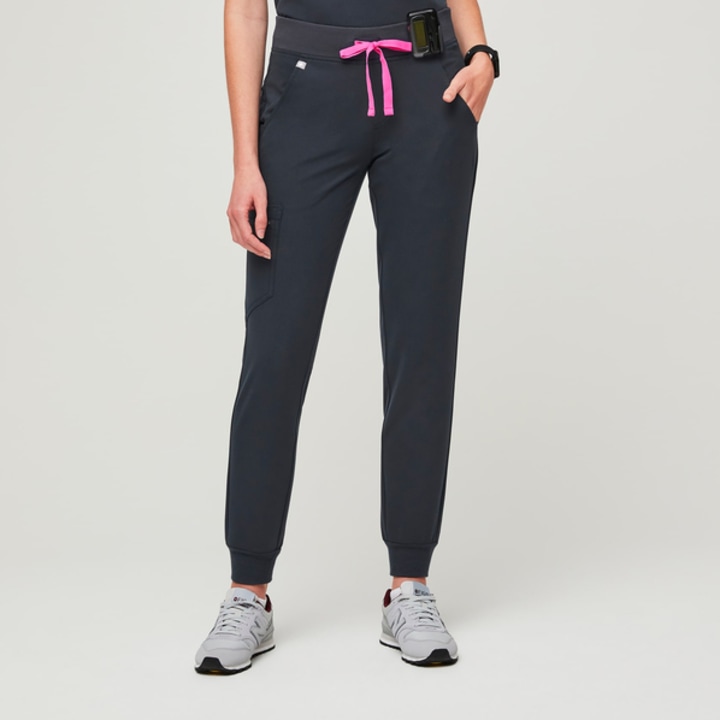 It's hard to argue with 25,000+ shoppers rating Figs' scrub-style joggers a near-perfect average, but take it for one nurse previously interviewed by Shop TODAY who personally loves them, too. "They are so soft, breathable and most importantly stretchy, unlike sterile surgical scrubs. They also wash up perfect every single time!"
Crocs On-The-Clock Clog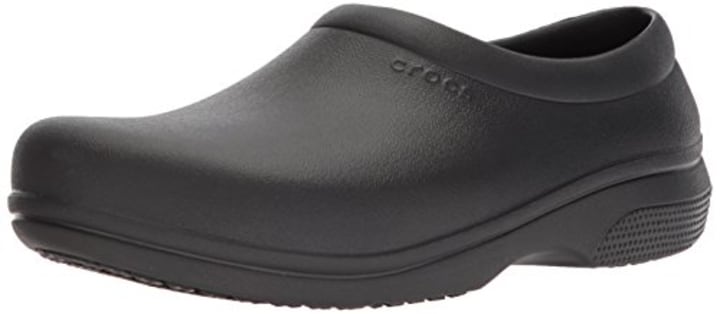 Crocs are a nurse fave that are affordable and easy to clean. The On-The-Clock style clog is just one among many others that are specifically created with slip-resistant tread for nurses.
Physix Gear Sport Compression Socks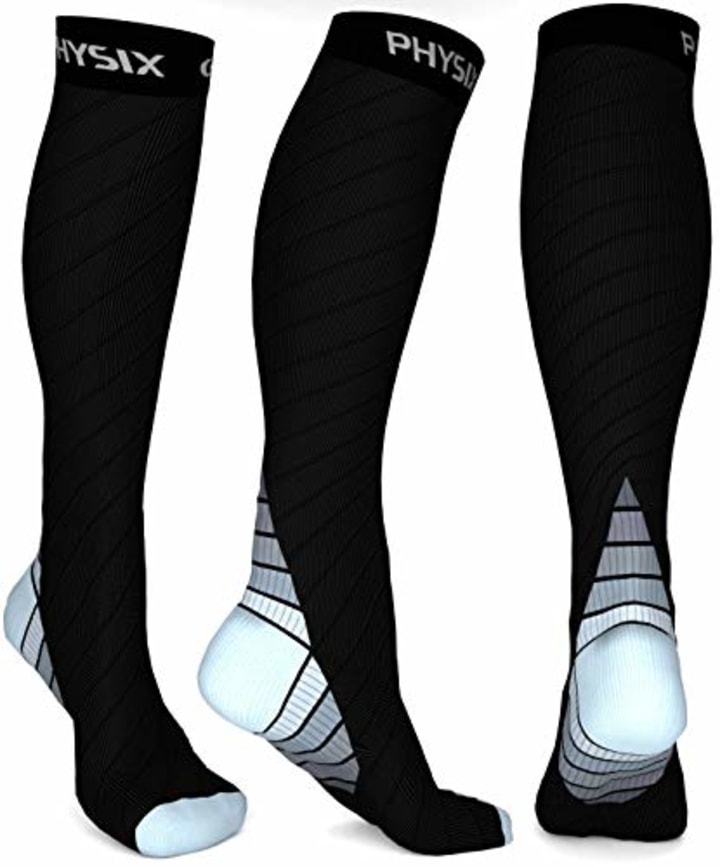 Compression socks keep blood circulating in the legs to help avoid swelling. This bestselling pair with 52,000+ verified five-star ratings will be perfect for long shifts spent on their feet!
Dear Ava Nurse Necklace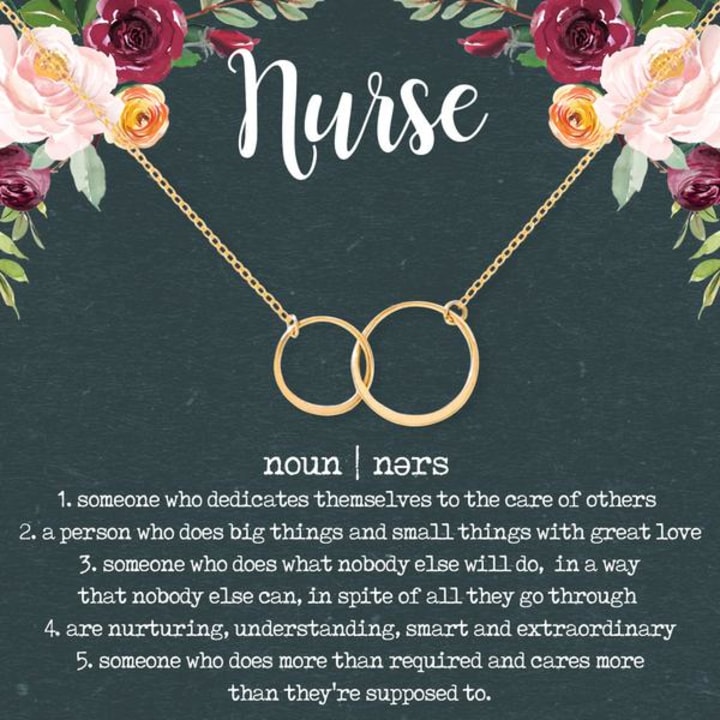 This special nurse necklace from Dear Ava is a thoughtful and beautiful gift. It symbolizes all the hard work she accomplished to graduate from nursing school and all the difference she is sure to make in the workforce.
Cherokee Women's Scrubs Jacket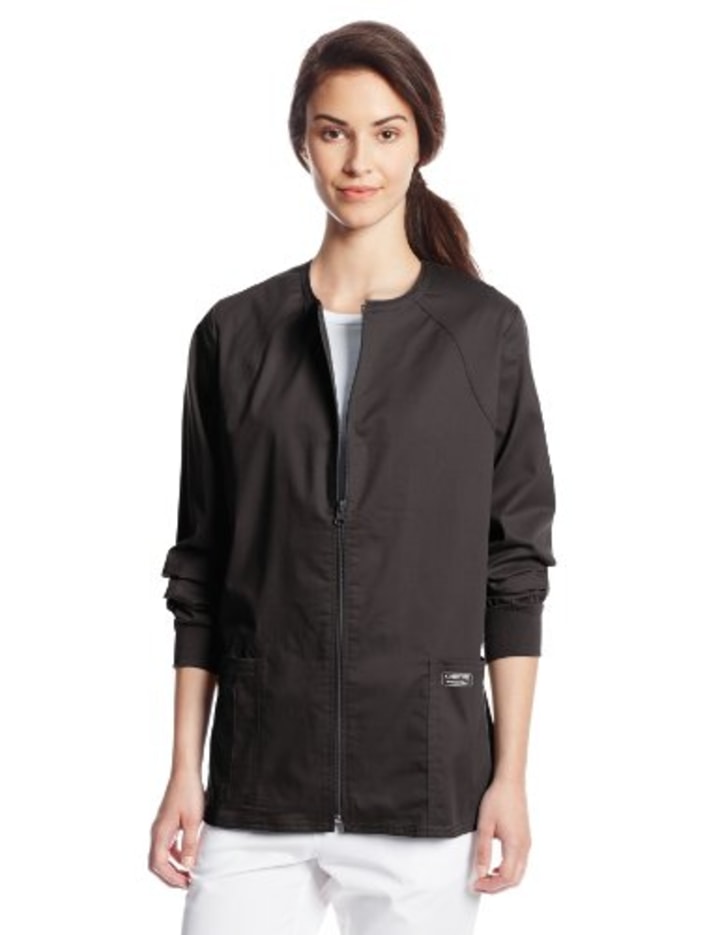 Since hospitals are known for being on the chilly side temperature-wise, this scrub jacket is a good gift to help them stay cozy and comfortable on the job.
Happy Tops Night Shift Nurse Shirt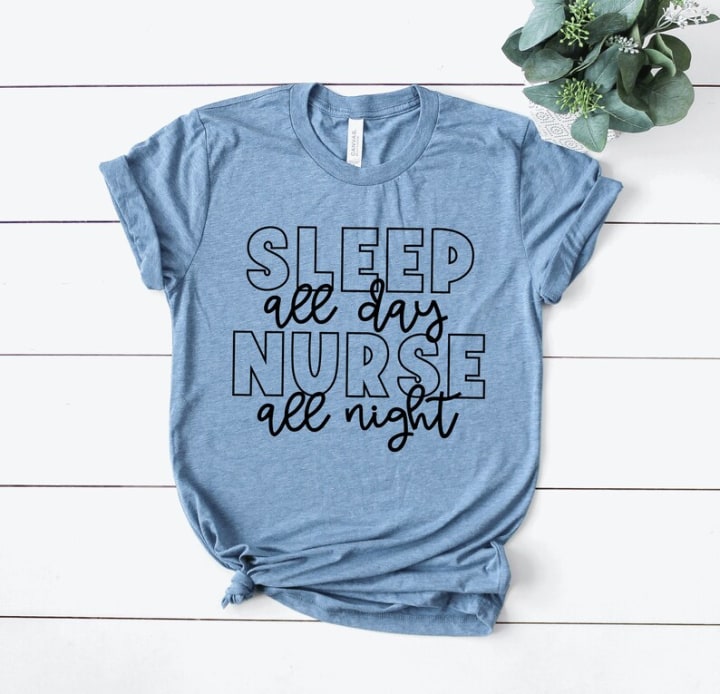 There's nothing better than throwing on a cozy shirt after a tough day at work. This Etsy tee is cute and would make a great gift for a new nurse who wants to kick back and relax after a long night shift.
Nurse Heart Stethoscope Monogram Quarter-Zip Pullover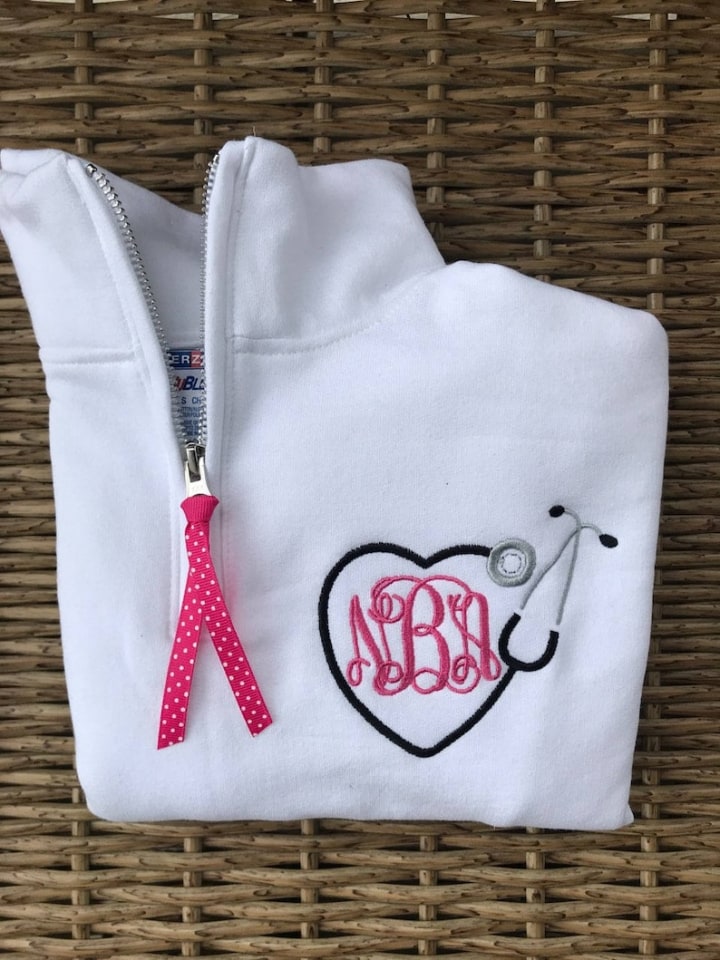 This lightweight sweatshirt shows off their nursing pride no matter where they wear it. This quarter-zip sweatshirt is available in a dozen colors, has a stitched stethoscope and can be customized with their initials.
Nine West Women's Rubberized Watch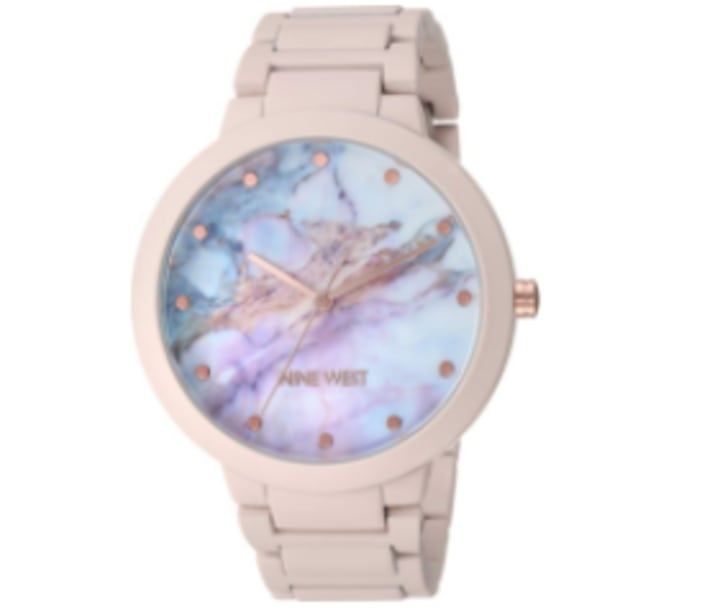 This budget-friendly watch from Nine West is great for nurses since the band is made of rubber and super easy to clean after a long shift.
Aurlex Tees Retro Nurse Sweatshirt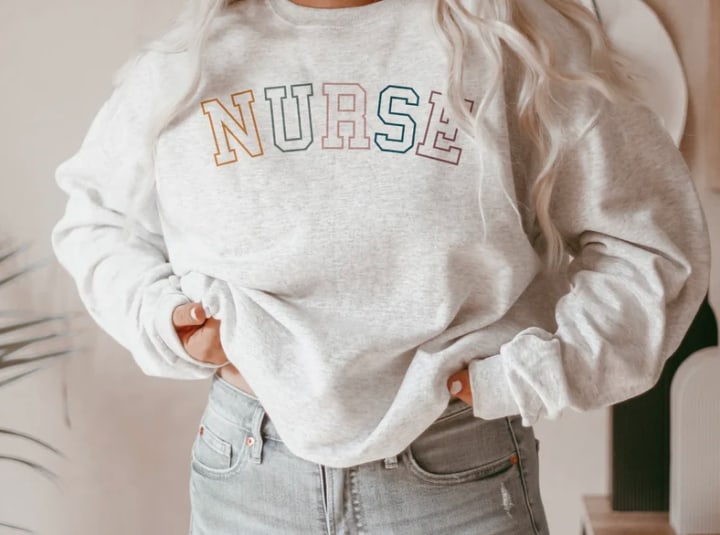 This minimalist sweatshirt would make a thoughtful and budget-friendly gift to give your graduate the opportunity to show off their nursing pride anytime and anywhere!
Dansko Women's Professional Clogs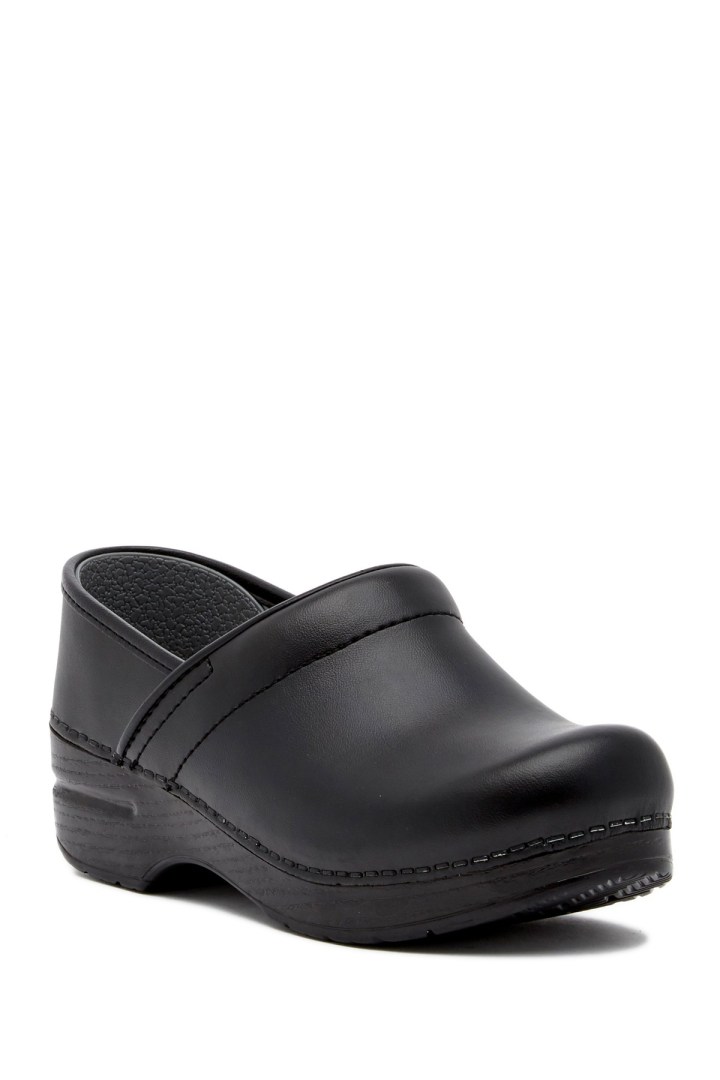 A pair of comfortable and durable shoes are a necessity since nurses sometimes spend over 12 hours a day on their feet. Shop TODAY interviewed a handful of nurses on the best nurse shoes and Dansko clogs were among the supportive shoes that they prefer to wear while working.
Women's Clove Shoe
Long shifts won't be a problem for these sneakers from Clove. Designed by a husband who watched his wife go through countless pairs of shoes during nursing school and her first job, these shoes are designed for long-lasting comfort. They are available in several additional colors along with men's sizes.
Dagne Dover Dakota Neoprene Backpack
A work bag is a necessity for a nurse. This Dagne Dover backpack is made of 100 percent premium neoprene that's water-resistant and hand-washable, which is ideal for those working in a hospital. It has enough room to carry their scrubs, a change of clothes and shoes, a packed lunch and whatever else they'll need for their shifts. It even has a dedicated spot for things like a lip balm, keys and phone.
Personalized gifts for nursing graduates
Paper and Prints Co. Personalized Nurse Graduation Custom Print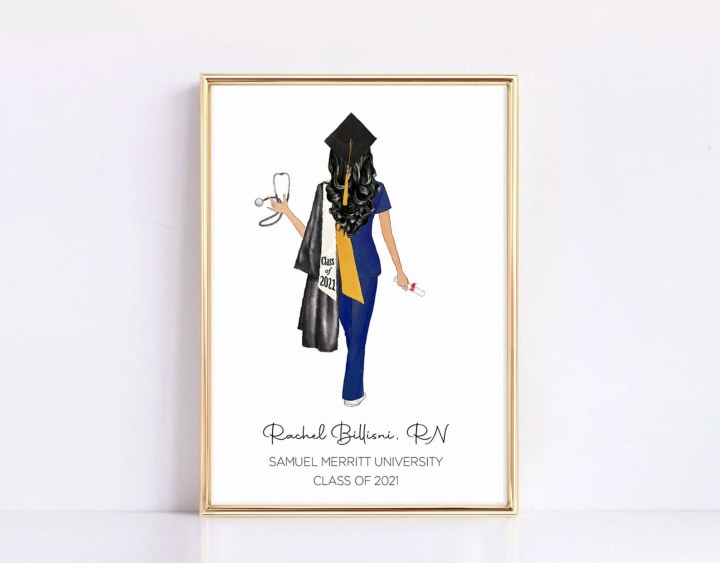 Surprise your nurse graduate with this special keepsake that he or she will treasure forever. You can completely personalize the illustration with scrub colors, body type, name, accessories and more. Plus it can be purchased as a digital download, so it makes for a good last-minute gift, too!
Blue Sparrow Designs Co. Personalized Nurse Coffee Mug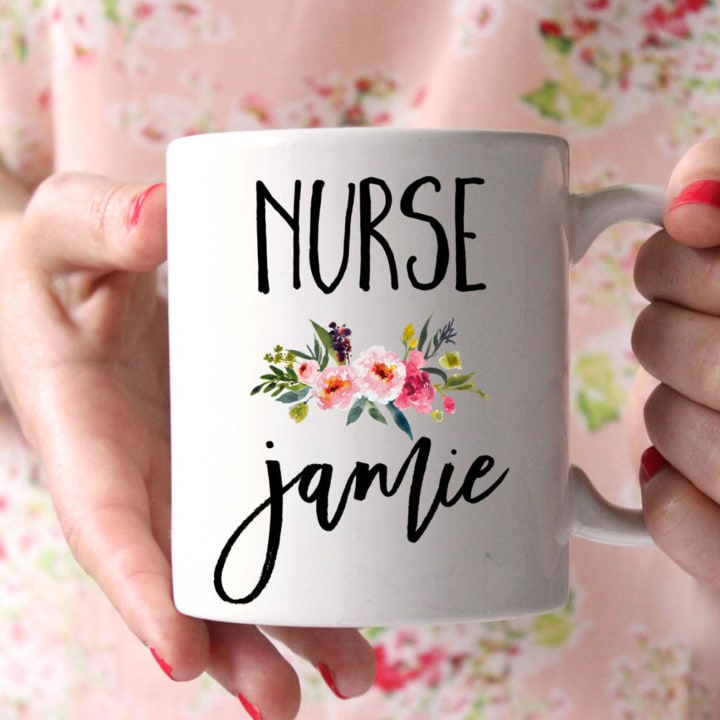 If you know they'd prefer to enjoy a warm beverage at home, this personalized nurse mug from Etsy is bound to put a smile on their face!
Code Blue Jewelry Custom Name Stethoscope Necklace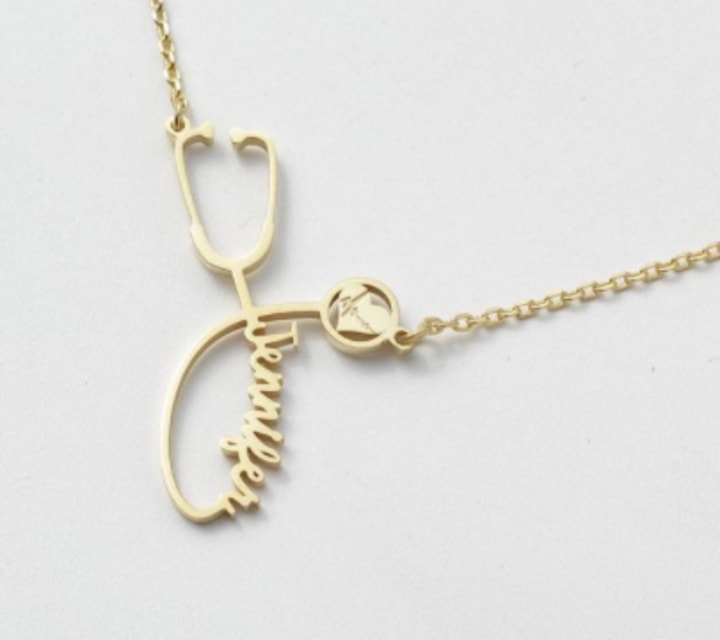 This dainty necklace is a bestseller on Etsy and we can see why. You can customize it with a variety of different materials including sterling silver, gold, rose gold or even 14K gold if you're looking to splurge. You can also add their name and birthstone.
Delivery gifts for nursing graduates
"Before Patients, After Patients" Gift Set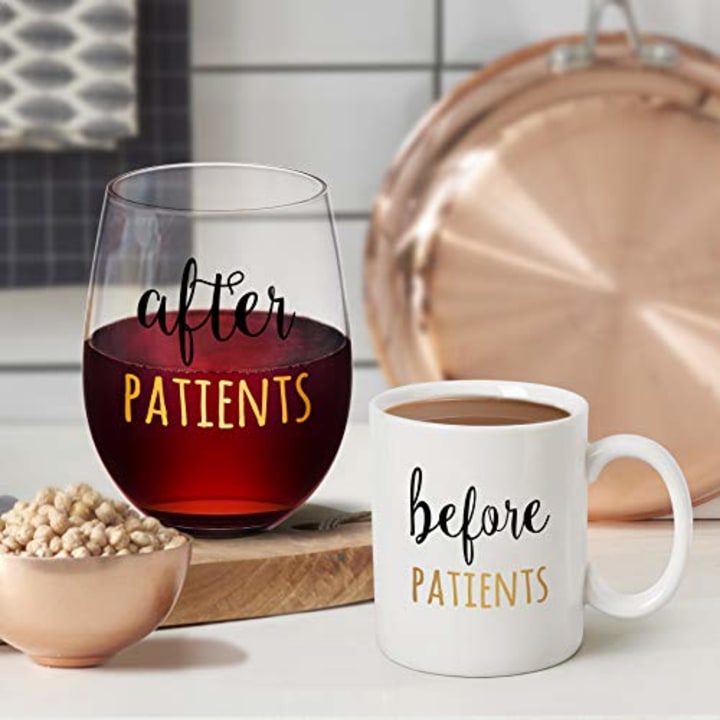 This funny mug and wine gift set will have your friend or family member laughing instantly. The set includes a 18-ounce stemless wine glass and a 11-ounce coffee mug.
Sincerely Me Self-Care Nurse Spa Gift Set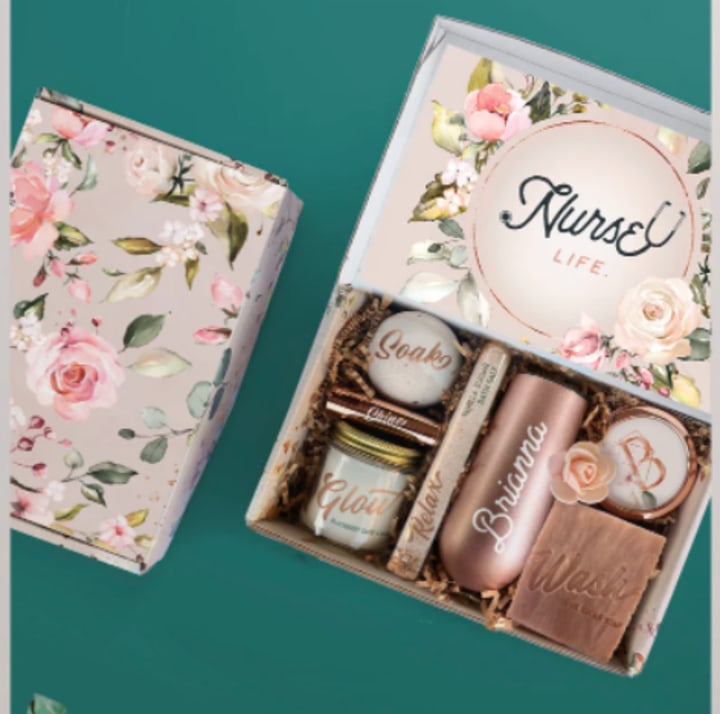 Everybody loves a fun-filled gift box. This set from Etsy comes with everything they need for a relaxing day: vanilla epsom salts, pink sugar soap, oatmeal-loaded bath bombs and more.
Cheryl's Cookies Nurse Bear with Treats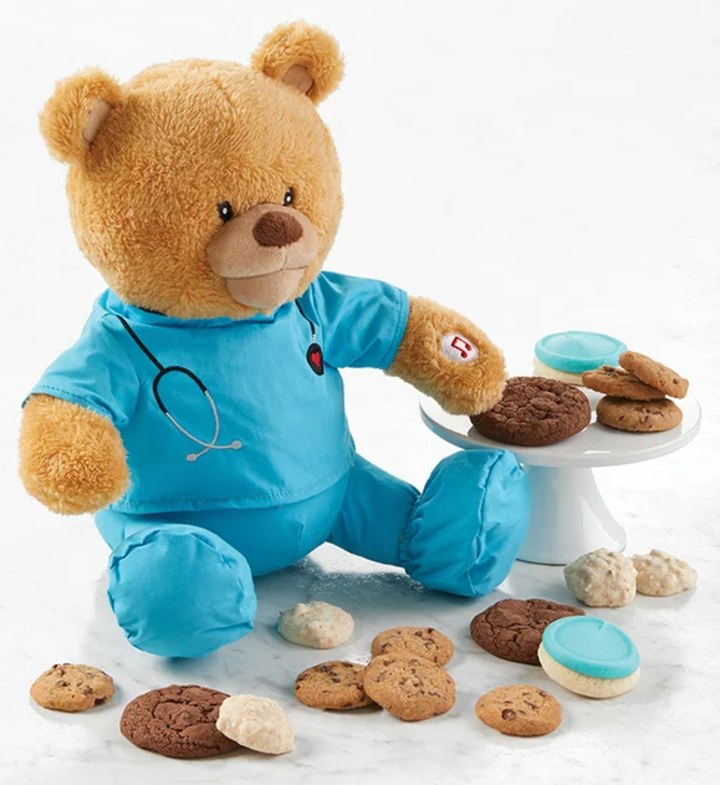 If you're not sure what to get your friend or family member after graduating from nursing school, you can't go wrong with a sweet treat delivery. This care package from Cheryl's comes with an assortment of cookies and clusters, along with a cuddly new friend.
UrbanStems Unicorn Bouquet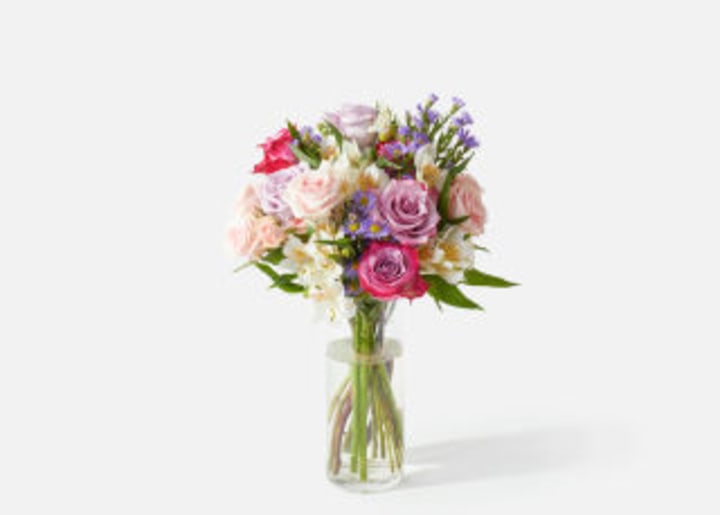 When in doubt, go with a beautiful flower delivery. This bouquet from UrbanStems comes with a mix of purple, lilac and pink blossoms that are bound to make any nurse smile after graduating.
Unique gifts for nursing graduates
Healthcare Workers Affirmations Card Set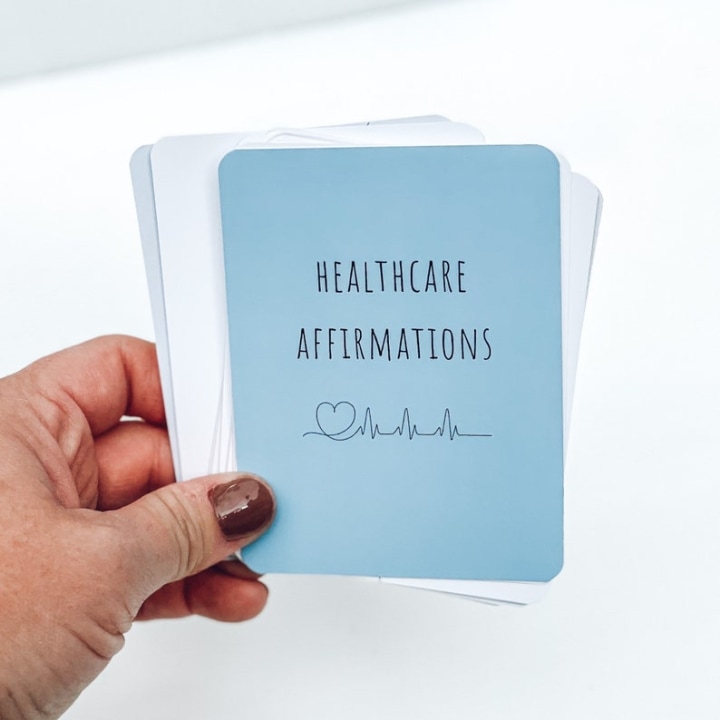 We all need a moment of mindfulness from time to time, and this bestselling Etsy card set aims to serve as a reminder to prioritize self-care for the newfound medical professional in your life. "These cards are much needed," one shopper mentioned. "Sometimes, us nurses just need reminders of the impact we have, but also reminders to be grateful to be in a position of impact and to honor and believe in ourselves too."
Bentgo Stackable Bento Lunch Box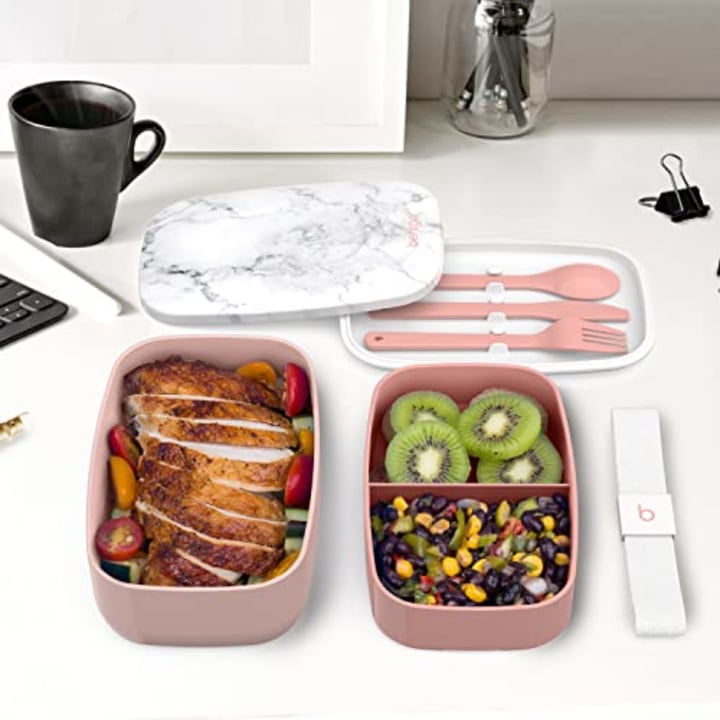 Their daily schedule is bound to be chaotic, so prep them for a stress-free meal break with this bento box set currently adorned with nearly 30,000 verified five-star ratings on Amazon.
"I work as an ED nurse and sometimes I have to eat in quick bursts due to the unpredictable nature of the job and the Bentgo has been awesome!" one verified shopper commented. "Having the 2 compartments keeps everything separate and now I don't have to worry about my food getting squished in the packed work fridge since it's a hard case."
What Do You Meme? Nurses Edition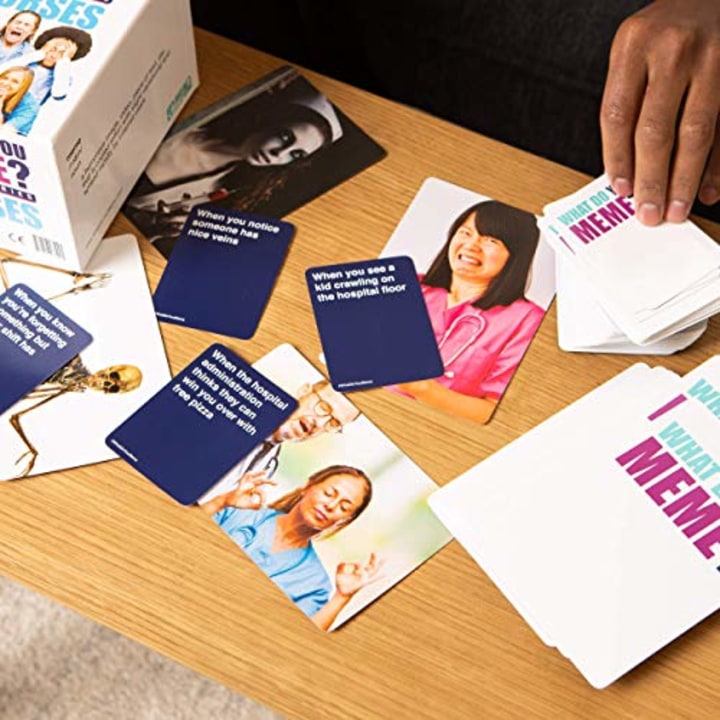 Perfect for game night or happy hour with their future colleagues, this special edition of the popular adult party game features picture and caption cards that'll deliver tons of comedic relief even on the hardest days.
Nurse Jiji Silicone Erasable Wristband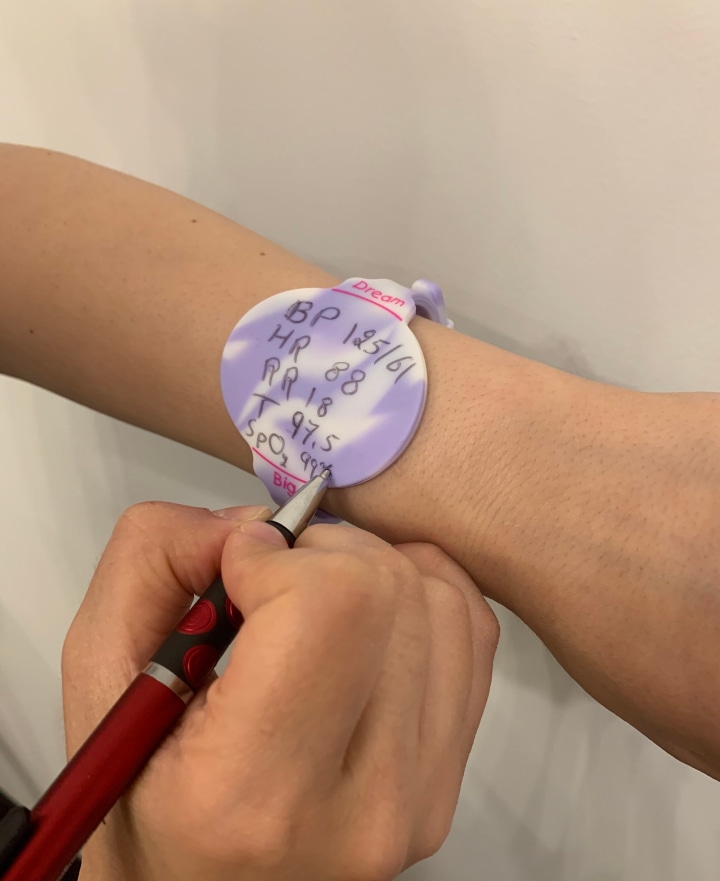 Over 1,500 Etsy shoppers praised this affordable (and bestselling) silicone wristband for how effectively this works while they're on the clock. "I get compliments all day by other nurses and patients on how cool it is," said one recent reviewer who gave it five stars.
"Becoming Nursey," by Kati L. Kleber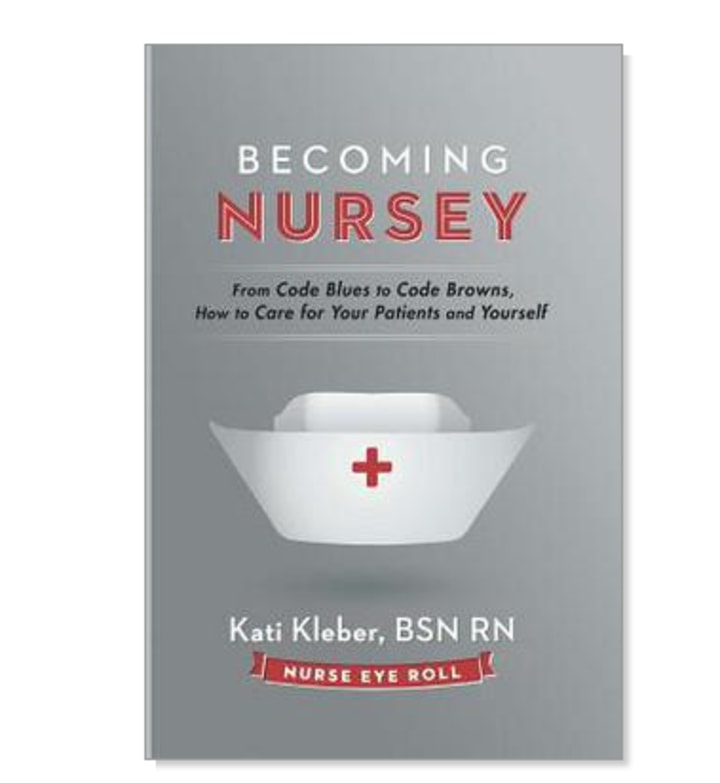 "Becoming Nursey," by Kati L. Kleber is another good read to gift to a newbie healthcare worker. This book offers advice on work-life balance including how they can provide the best possible care for patients and themselves in a hectic work environment.
Nursing Edition WhiteCoat Clipboard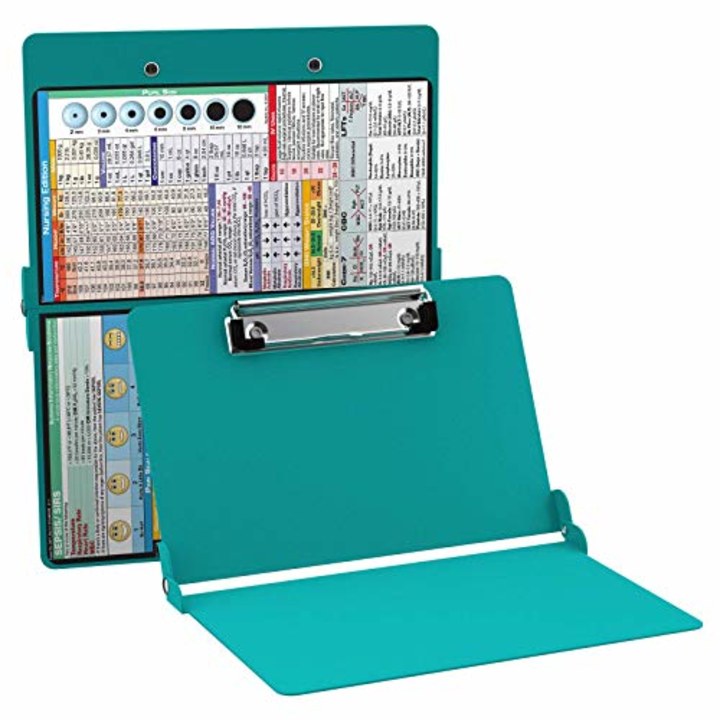 This foldable clipboard features information on the exterior that nurses use almost daily including lab values, pain scales, injection sites and more.
Nursing Reference Card Bundle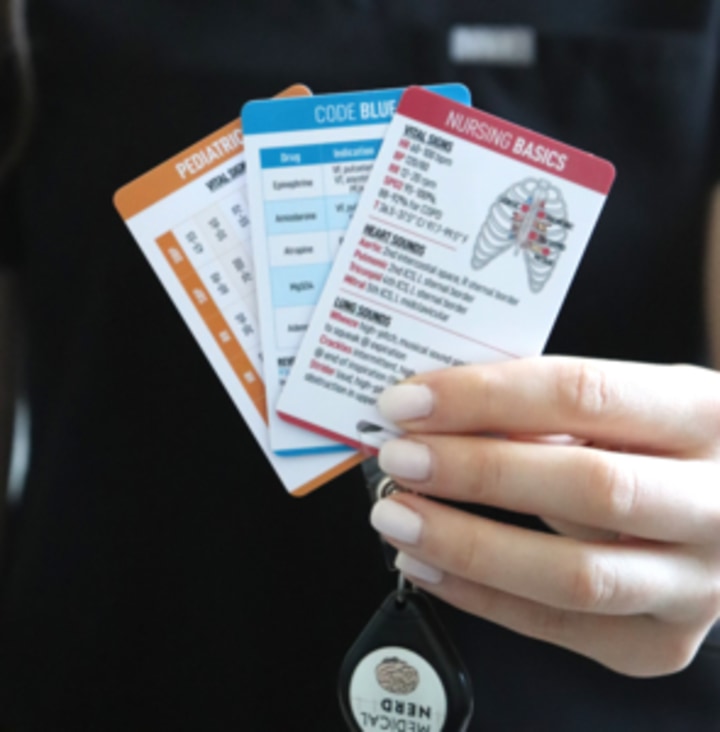 While school may be out, it's important for the nurse in your life to remain prepared at all times and these reference cards are a great way for them to do so. They are badge cards that can be clipped onto a badge reel behind IDs and cover information on medication calculations, cardiology, pediatrics, neurology and more.
Stanley The Quencher H2.0 Flowstate Tumbler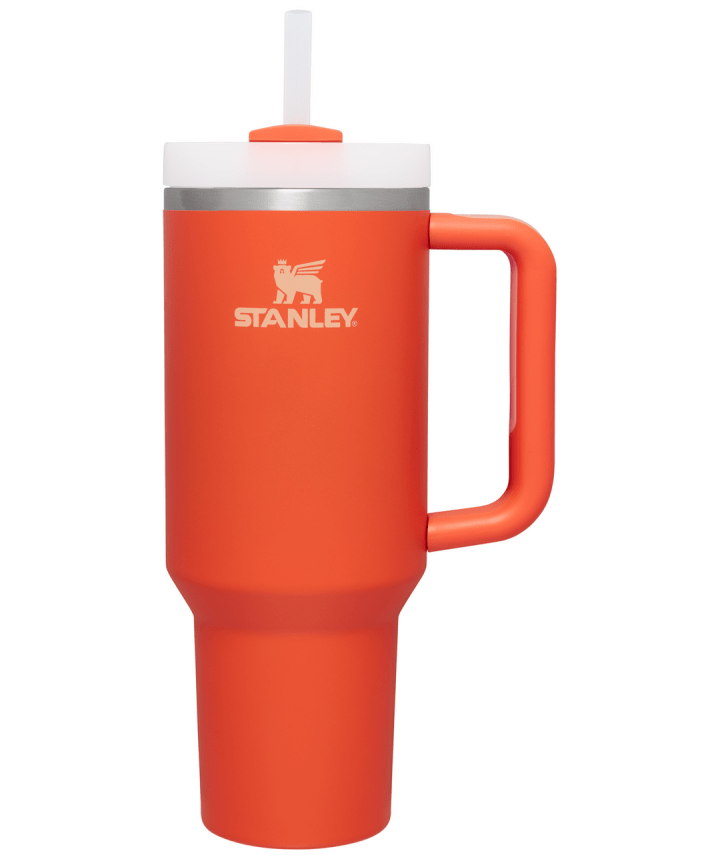 A tried and true favorite amongst reviewers and the Shop TODAY team, we're sure your favorite nursing grad is sure to love the uber viral Stanley Quencher. The sturdy tumbler holds a solid 40 ounces of liquid so they don't have to constantly refill their favorite beverage.
Secure-A-Scope 2.0 Leather Stethoscope Holder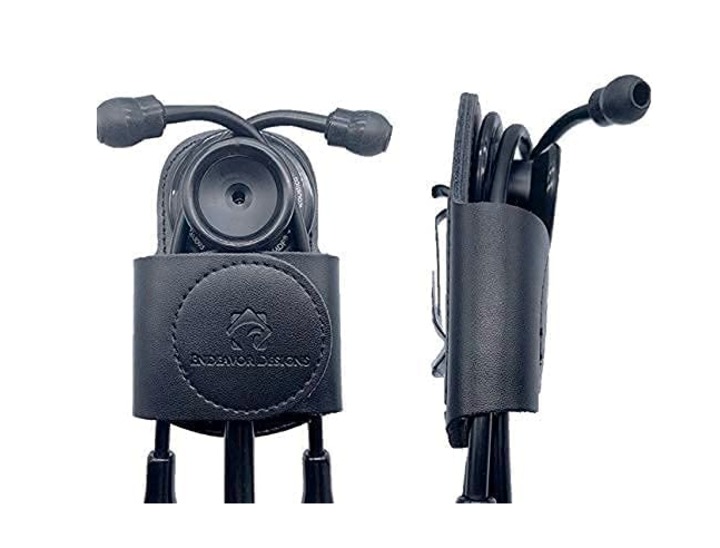 This is the perfect solution for when your grad gets tired of carrying their stethoscope around their neck. They can clip it onto their scrubs while they're on the clock and onto their bag when the day is done, all while keeping their stethoscope compact and accessible.
3M Littmann Stethoscope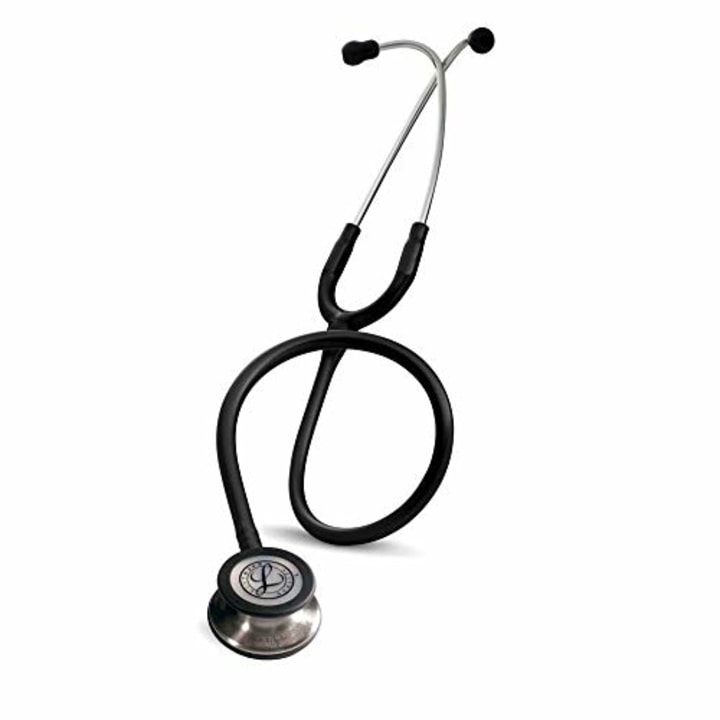 What goes perfectly with a stethoscope holder? A Littmann stethoscope! Prepare your nursing grad for their first job with this classic gift that they can take with them through the years.
Keurig K-Mini Plus Single Serve Coffee Maker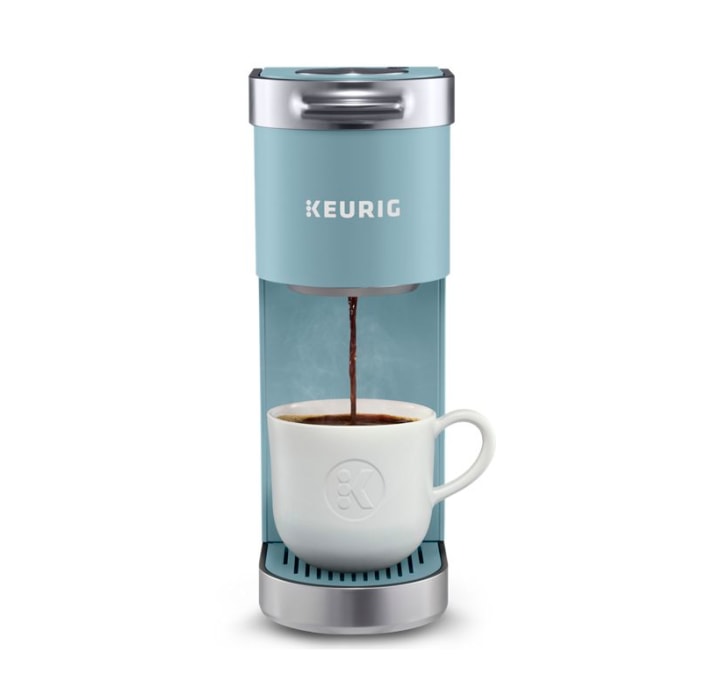 Nurses have to deal with long shifts on their feet and will always welcome a fresh cup of coffee. The Keurig K-Mini Single Serve Coffee Machine makes tasty coffee fast and its five-inch width is perfect for small spaces.
Fitbit Versa 2 Fitness Smartwatch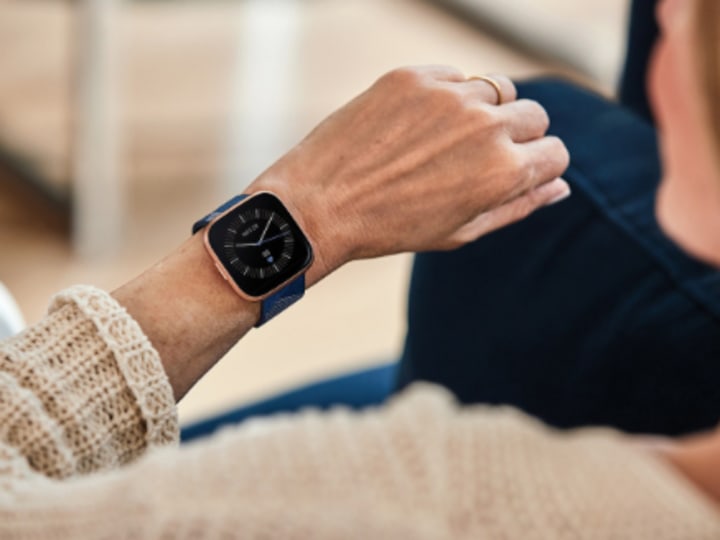 Since nurses often find themselves running around the hospital, a smartwatch would make a great gift so they can keep track time and much more. The Fitbit Versa 2 has Amazon Alexa built-in and tracks heart rate, exercise and sleep stages to provide actionable insights. Plus, this special edition can be paired with Windows, Android and iPhone devices, and the battery can last over four days.
link